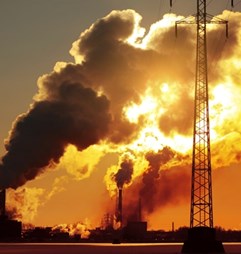 Lead Agency in Merseyside – Merseyside Fire & Rescue Service
ON MERSEYSIDE
Certain industrial activities involving dangerous substances have the potential to cause accidents. Some of these accidents may cause serious injuries to people or damage to the environment both nearby and further away from the site of the accident.
The Control of Major Accident Hazard Regulations (COMAH) 2015 currently regulates certain industrial sites which have the potential to cause harm outside of their site boundaries in the event of an on-site accident. Merseyside Fire and Rescue Service (MFRS) in conjunction with multi-agency partners and site operators have produced site specific emergency plans for a multi-agency response to deal with the effects of any such accidents which occur at Upper Tier COMAH sites. MFRS also hold site specific information on other industrial sites not covered by the COMAH Regulations.
RISK IMPACTS
The predicted impacts could include:
Endangerment of life;
Damage to property and the local area;
Pollution of the local environment.
CONSEQUENCES
The consequences could include:
Impact to UK oil and gas supplies;
Economic impacts through damage to local businesses;
Long term restoration and recovery of the local area;
Contamination of crops and agricultural land.
WHAT ARE WE DOING IN MERSEYSIDE?
Working directly with site operators who manage particularly hazardous sites;
Identification of ways and means of communicating with the public;
Support for local communities to develop their own emergency plans.
WHAT CAN YOU DO?
BEFORE
Check to see if you live near a hazardous site. If you are not familiar with the area, consider:

using the internet (search on your local area);
contact your Local Authority Emergency Planning Officer or Merseyside Fire and Rescue Service;
take a drive around your local area to identify any sites.

Put together your Emergency Grab Bag and prepare your Household Emergency Plan.
DURING
If you hear warning of an incident, go indoors, close all your doors and windows and tune into BBC Radio Merseyside online (frequency 95.8FM, 1485MW, DAB) for advice;
this advice also applies in the event of a significant fire-related smoke plume from any industrial site.
AFTER
If necessary advice will be provided to assist you, this will include medical advice;
if you feel unwell consult your GP.