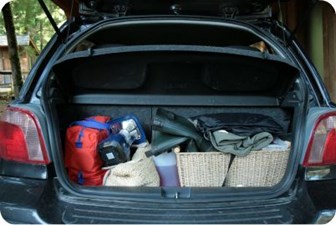 It is a good idea to make sure you have some essential items in your car in case you are travelling during an emergency or need to use it to leave your home.
You may wish to consider including the items on our Preparing Your Car checklist and keeping items in your vehicle at all times in case you break down or get stuck in severe traffic. 
Download a copy and amend, as appropriate, as the contents will vary according to your needs.