Loss of Critical Infrastructure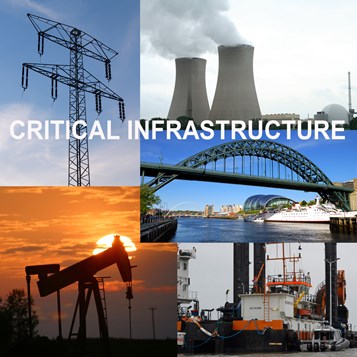 Lead Agency in Merseyside – this varies depending on the nature of the emergency and its impacts.
WHAT IS CRITICAL INFRASTRUCTURE?
Critical Infrastructure is the name given to all of the different essential services which we rely on as part of a modern society and the economy.  The UK's critical infrastructure is made up of electricity, water, gas, oil/fuel, transport, telecoms, food, health and financial services.
Because of our increasing reliance on utilities such as electricity, water and gas for so many aspects of our lives, even localised losses can have a significant impact on those affected.
RISK IMPACTS
The predicted impacts could include:
People exposed to poor sanitation and lack of drinking water;
Homes without heating and limited ability to heat food and water;
Limited ability to keep food cold or frozen;
No ability to get fuel from filling stations;
People unable to get cash from cash machines or make card purchases;
Limited telecommunications (including mobile phones).
CONSEQUENCES
The consequences of a wide scale incident could include:
Disruption to essential services and activities;
Endangerment of vulnerable people;
Financial impact on businesses;
Civil unrest;
Increased demand on emergency services;
Travel disruptions;
Disruption to business and normal home life.
WHAT ARE WE DOING IN MERSEYSIDE?
Working with the utility companies to manage supply interruptions;
Production of multi-agency plans to manage long-term utilities outages;
Identification of vulnerable people who will need special treatment in the event of utilities outage.
WHAT CAN YOU DO?