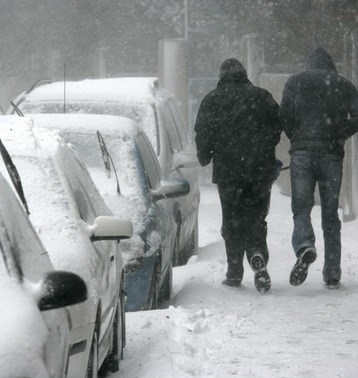 The lead agency for severe weather events depends on the type and impacts of the weather.
ON MERSEYSIDE
Merseyside generally has a temperate maritime climate with typically warm rather than hot summers and cool to cold winters. The effect of our west coast location means that weather extremes are sometimes moderated, however, there is a risk of heavy rainfall, snow and strong winds on occasion.  Like much of the UK, our weather can be unpredictable, with severe weather most notably tending to affect transport, utilities and communications.
We are unable to reduce the likelihood of severe weather, however, by being prepared for such events we can reduce the impact to ourselves and our communities.
CONSEQUENCES
The impacts of severe weather are varied, some common issues include travel disruptions, damage and disruption to basic utilities and damage to property.
Severe weather affects individuals, the community, businesses and the ability of agencies to deliver essential services to the community.
WHAT ARE WE DOING IN MERSEYSIDE?
We have plans in place to manage and co-ordinate the agencies responding to severe weather events;
When we plan for big events like the Grand National, parades or other public events we take the likely weather conditions into account.
WHAT CAN YOU DO TO HELP YOUR COMMUNITY?
The Met Office have recently updated their Community Resilience leaflet which provides practical steps to take to prepare for severe weather.  Please download a copy and share with members of your community.